Lodging & Services
Recreation
Cities & Towns
Lakes
Travel Info
Points of Interest
Provincial Parks
Trails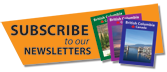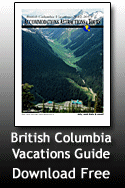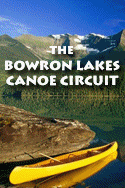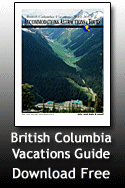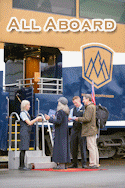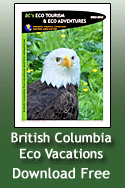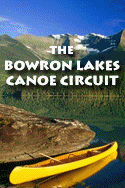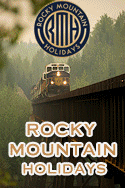 Coquitlam, Port Coquitlam & Port Moody
Part of the BC Adventure Network. Over a million web site visitors annually !

---
Coquitlam, Port Coquitlam and Port Moody, British Columbia.
Coquitlam, Port Coquitlam and Port Moody, the "Tri-Cities area" of British Columbia's southwest is a fast growing area within the Greater Vancouver District. With all that's needed for economic growth and offering a relaxed suburban lifestyle the Tri-Cities of Coquitlam, Port Coquitlam and Port Moody are attracting new residents and businesses.

The current building boom means a healthy economy in the future. Coquitlam was incorporated in July of 1891. Port Coquitlam, where you'll find a blend between the past and present, was incorporated in 1913. Port Moody shares in a special part of Canadian History, because on July 4th, 1886, Canada's first transcontinental passenger train arrived at the western terminus of the CPR.



Accommodation/Adventure Providers




If you would like to have your business listed, please Click Here.
---
Population: 160,000 (Tri-Cities)
Climate: Moderate with warm summers, cool rainy winters.
Main Industries: Retail; manufacturing; wholesale trade; government agencies; construction.
Access: Coquitlam, Port Coquitlam and Port Moody are approximately 30km (19mi) from Vancouver, British Columbia. The Tri-City area is easily reached by road and rail. Transportation includes BC Bus Transit and the new West Coast Express.
Recreation Facilities/Activities: Coquitlam, Port Coquitlam and Port Moody offers golfing; curling rinks; skating/hockey rinks; swimming pools; hiking; biking; fishing, a number of recreational centres; grass sports fields (soccer/football); tennis courts and ball fields.
Local Attractions: Minnekhada Regional Park; Mundy Park; Balcarra Regional Park; Colony Farm; Port Moody's Civic Complex; Coquitlam's Town Centre; numerous Parks and open space; The PoCo Walking Trail; Port Moody Station Museum; Port Coquitlam May Days (May); Festival Coquitlam (June & August); Golden Spike Days in Port Moody (July); Coquitlam Children's Festival (September).
Accommodations: The cities of Coquitlam, Port Coquitlam and Port Moody offer a variety of motels, hotels, bed & breakfast, and RV Parks.
For Information:
Chamber of Commerce
serving Coquitlam, Port Coquitlam & Port Moody
#3 - 1180 Pinetree Way,
Coquitlam, BC, V3B 7L2
Telephone: (604)464-2716
Fax: (604)464-6796
Vancouver Coast & Mountains Tourism Region
1651 Commercial Drive #270,
Vancouver, British Columbia V5L 3Y3
Tel: (604) 739-9011
Toll Free: 1-800-667-3306
Fax: (604) 739-0153
Email: info@vcmbc.com
Plan a Vacation

Lodging & Services: more info
Accommodations
Adventures
Attractions
Events
Dining & Entertainment
Shopping
Transportation
Conference Centers
Publications & Media
Recreation: more info
Attractions
ATV
Boating
Camping
Canoeing & Kayaking
Dog Sledding
Fishing
Golf
Guest Ranches
Health/Spas
Cat & Heli-Skiing
Hiking
Houseboating
Mountain Biking
Mountain Climbing
Multisport
Natural Hot Springs
River Rafting
Scuba Diving
Skiing
Snowmobiling
Whale Watching

Regional Information

Cities & Towns Lodging, Hotels, Services & Events . . more info
Lakes Resorts, Cabins, Fishing Info, Maps . . more info

Travel Info Travel Journals, Tourist Info Centers, Weather, Road Conditions, BC Ferries Info, Travel Planner . . more info

Points of Interest . . more info
Provincial Parks . . more info
Trails Hiking & canoeing trails . . more info



---



Advertise With Us
Promote your business on the BC Adventure Network.
BC's largest and most visited tourism Web site . . . more info.
Advertising Inquiries:
advertising@ibcnetwork.com
© 1995 - 2018 Interactive Broadcasting Corporation

Follow Us On Facebook
List of BC Adventure
Advertisers
Site Info
Advertise With Us
Awards
About Us
Contact Us


Free Vacation Guides
BC Vacation Guides
Coastal Vacations
Thompson Okanagan
EcoTourism
Fishing Vacations
Guest Ranch Guide
Romantic Getaways
Wilderness Vacations
Winter Vacations
The Rockies Guide


Login