Hiking the Cariboo Chilcotin Coast


---
Trails in this area.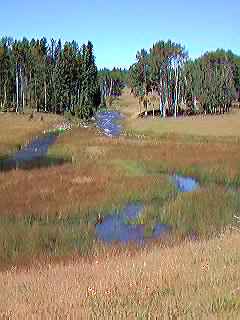 Snow capped mountains, steep carved fiords, lakes large and small, rushing rivers and bubbling brooks, cascading waterfalls, open grasslands, pine, spruce, hemlock and cedar forests and rolling hills, all these different landscapes are part of the Cariboo Chilcotin in central British Columbia.
This very diverse region is bordered to the east by the Cariboo Mountains and the Pacific Ocean to the west. The mighty Fraser runs south through this region, almost cutting it in half. On the east side of the Fraser lies the Cariboo with it's many lakes and forests, to the west is the Chilcotin with miles of rolling grasslands and over the Coast Range are the rain forests and many deep inlets. Wilderness and adventures are everywhere. Here you can go river rafting, fishing, horseback riding, rockhounding, gold panning, hang gliding, kayaking, canoeing, mountain biking, hiking, cross country skiing, dog sledding, down hill skiing, snowmobiling and bird watching.
The Cariboo Chilcotin is a true adventure vacation land and yours to enjoy.
Williams Lake River Valley Trail is a 14 km (9 mi.) hiking trail that takes you from down town Williams Lake to the Fraser River. This is a very interesting family hike that takes you through different ecosystems and provides excellent scenery.


Deep in the Chilcotin, is Chilko Lake surrounded by mountains and magnificent scenery that is part of the Ts'yl-os Provincial Park where there are numerous hiking trails At the north end of the lake, from the forest campsite, there is a hiking trail that will take you up Tullin Mountain.


A popular back country hike is the Tchaikazan-Yohetta trail, this four to six day trek is well used by hikers, hunters and horseback riders. Heading west through the Tchaikazan Valley then back through the Yohetta Valley, the trail is linked by going over Spectrum Pass and by Dorothy Lake. From the trail are several other hiking adventures you can enjoy. This is remote country, so be ready for the unexpected and always keep safety in mind. To access this part of the Chilcotin, take Highway 20 west from Williams Lake, at Hanceville go south on the Chilko Lake Road, it's a two to three hour drive on dirt road. A better way into Chilko Lake, is Highway 20 west toTatla Lake, from here head south on the Tatlayoko-Chilco Lake Road.


Hiking in the Rainbow Range is an experience that will long be remembered, mostly because of the beauty and solitude found here. These volcanic mountains are aptly named with streaks of red, yellow and magenta. Mostly above treeline, the hiking routes here are unlimited as you make your way from ridge to ridge, with lakes and meadows and good camping sites. There are no services here, so be well equipped and experienced in wilderness back country hiking. From Williams Lake head west on Highway 20 to Heckman Pass, shortly after the parking lot, take the road for Octopus Lake which is the trail head into the Rainbow Range.


Located in Tweedsmuir Provincial Park's southern portion is Hunlen Creek and Hunlen Falls, which is accessible only by plane or a two to three day one way hike. Highway 20, west from Williams Lake will take you to Young Creek Picnic Site in Tweedsmuir Park and the trail head. The Atnarko Tote Road is driveable for 13 km (8 mi.) if the vehicle is a four by four, but if hiking the complete trail, make sure you have plenty of water, as there's none available along the way. Once you reach Hunlen Falls and Turner Lake, there are other trails to explore. Be very aware of grizzly bears in this area. Experience and proper equipment are necessary, as you are in wilderness. Check with park people for the latest trail condition and other information. Be safe, have fun!


The best way to see the Blackwater Canyon is on foot. There is a walking trail that follows the canyon through lodgepole pine and beautiful flowers. This is an excellent day hike from Quesnel. Drive the Blackwater Road west of Quesnel for 60 km (37 mi.) to the Blackwater River bridge and the forest campsite. From here there is a so-called trail that leads to the canyon rim. Be careful, do not go near the edges, they could easily be undercut and break away under you.

For a unique and unforgettable back country hiking trek, follow the steps of Alexander Mackenzie and his party and aboriginal guides and make your way from the Fraser River by way of the Blackwater River to the Pacific Ocean. This is the Alexander Mackenzie Heritage Trail/Nuxalk-Carrier Grease Trail where only experienced hikers with back country know how should venture.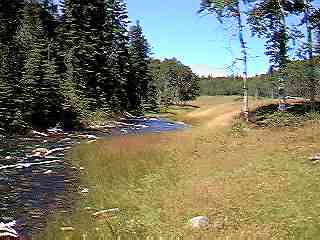 No matter what area in British Columbia you hike, always use your common sense and never attempt a trail that is beyond your capabilities. Wildlife, especially bears are everywhere, and there are cougars in certain areas of the province, so be prepared.
Never harm the fragile ecosystems, stay on the trails and pack all your garbage out. The wilderness and adventures must be preserved so other generations will be able to enjoy them.
Be safe, have fun hiking B.C.