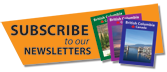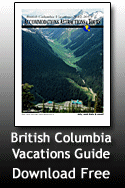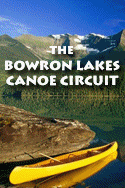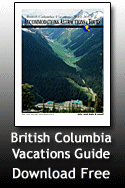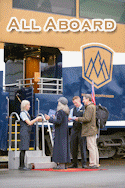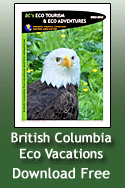 Preparing Your BC Mountain Biking Adventure


What is Mountain Biking?

Mountain biking means different things to different people. Some take up mountain biking as a recreation, while others take it up for the competitive off-road racing.

If competition appeals to you, there are many different events that make up this growing sport. Off-road racing includes hill climbs, downhill, cross country, stage races, dual slalom and others. Road racing is comprised of road races, stage races, point races, sprint, team pursuit and more. Whether you bike for enjoyment, transportation or racing, there's a Cycling BC membership and an affiliated club that's right for you. Be safe, have fun!

Mountain biking for recreation means physical fitness, back country adventures and biking skills. In British Columbia there are numerous paved trails located in or near the cities. Other areas that are open to mountain biking include most forest service roads, some dike systems, a number of cross-country ski trails and many abandoned railways.

Be Knowledgeable When Purchasing that Mountain Bike:

Before you buy a new bike, make sure you know what type of cycling you plan to do and how much money you wish to spend. There are different bikes for different activities. If planning to ride off-road on rough terrain, you want a mountain bike. Buy a hybrid bicycle if the riding you wish to do will be on both paved and unpaved roads. If you are going to be commuting or enjoying long distance rides, a touring bicycle is the type to buy.

The price range of bikes is anywhere from $300. to $1500 and up! Test ride bikes before you buy, find the one that suits you for weight and sturdiness. Check the bike for frame size, you should be able to comfortably straddle the frame, not the seat when standing. The other important factor is to shop locally, as most bike shops include checkups and a one-year service warranty. Its easier and more convenient when repairs are needed if the shop is close to home. They are the experts and will match your particular needs to the appropriate bike.

Bike Helmets and How to Buy Them:

In British Columbia it is mandatory for all cyclists (operators and passengers) to wear a safety helmet. Statistics prove that wearing a helmet can help prevent head and brain injuries. When buying a helmet make sure it has been approved by the Canadian Standards Association (CSA) the American National Standards Institute (ANSI), the Snell Memorial Foundation, or the American Society of Testing and Materials (ASTM).

Helmets come in a number of styles, prices and construction. The outer shells come in different materials but the liner is made from a hard styrofoam that gives you the needed protection. Your new helmet will come with foam pads that will make it possible to fit the helmet to the shape and size of your head. Chin straps should be adjusted to fit you and must never be loose. A proper fitting helmet should cover your forehead. When purchasing your helmet, ask the salesperson to show you how to adjust the straps and read the enclosed brochure. It's a good idea to replace your helmet every three to four years, after an accident or when cracks appear. Check with your local dealer.

Preparation:

Before you do any biking make sure your bike is properly adjusted. Both the seat and brakes should be adjusted to suit you. Learn to master your balance, braking and pedaling at slow speed. Practice both front and rear wheel lifts and tight circles. When it comes to cornering, look ahead to where you want to be out of the turn, lean the bike not your body. Relax your shoulders and bend your elbows and pedal smoothly. Set your own progression pace, and before long you will be able to ride to those out of the way places. Be safe, have fun!

Knowing and Sharing the Trails:

Before you head out, find out how physically and technically demanding the trail might be, and take into account your experience and fitness level. Local maps are available from bike shops in the region and the staff is always willing to help you out.

Many trails and paths have to be shared by hikers, horseback riders, cyclists as well as the people out walking and jogging, so it is essential that you always practice good manners.

Proper Biking Conduct:
Learn proper riding techniques. Don't cause trail damage. Always stay on the trails, never ride when it's wet or muddy.
Before starting out make sure your bike is in good condition and be prepared by having spare parts, adequate food, water, clothing and a small first aid kit.
Yield to other, slow down or stop when approaching others on the trail.
Be aware of others on the trail. Use a bell if possible.
Always be courteous, as conflicts could lead to trail closures. Mountain bikers are the newest kids on the block and would be the first to go
Watch for wildlife and livestock and give them a wide berth.
Bike with a buddy. When heading out for the back country leave word about your route, destination and when you can be expected back.
Always help protect the environment. Garbage in - garbage out!
When biking on a highway, the cyclist has the same rights and duties as the operator of a motor vehicle. Know the biking laws of the land and be sure to obey them.
More:

Follow Us On Facebook
List of BC Adventure
Advertisers
Site Info
Advertise With Us
Awards
About Us
Contact Us
---

Christina Lake Vacation Rentals
---
Free Vacation Guides
BC Vacation Guides
Coastal Vacations
Thompson Okanagan
EcoTourism
Fishing Vacations
Guest Ranch Guide
Romantic Getaways
Wilderness Vacations
Winter Vacations
The Rockies Guide
Login