Kootenay Country
Introduction | Midway to Christina Lake | Trail and Rossland
Castlegar to Creston | Nelson & The Northern Loop | Regional Travel Info
Midway to Christina Lake
The Crowsnest Highway (Highway 3) leads from the South Okanagan through to Kootenay Country and the Rockies of British Columbia. Kootenay Country starts at Rock Creek, (52km or 32 miles east of Osoyoos). Continuing on you will pass through the Kettle Valley and Sawmill.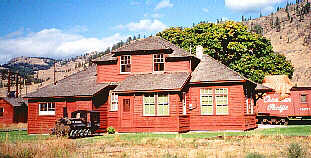 Midway:
Midway between the Rockies and the Pacific Ocean, this small town is mainly a lumber town which started as a farming community.
Kettle Valley Railway Station & Kettle River Museum:
Nearly a century old, this station is located on the outskirts of Midway. This was once the terminus of the Kettle Valley Railway (KVR). The KVR was completed in 1916 and is known as an engineering feat in railway history. The Kettle River Museum displays a few heritage buildings and train memorabilia.
Greenwood:
Located 16 km (10 miles) east of Midway is Greenwood. Several heritage buildings have been preserved including the McArthur Centre, Post Office, Sacred Heart Church and Parish House.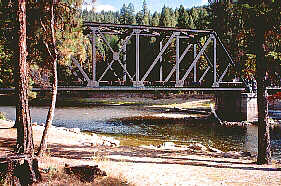 Grand Forks:
Once a booming copper mining town, Grand Forks is located at the confluence of the Kettle and Granby Rivers. The ore from this area was shipped to the Granby copper smelter, the second largest in the world. History of wealthy copper mining production, the Doukhobors and farming in this fertile valley is evident along the walking tour possible here.

Mountain View Doukhobor Museum:
This 1912 Doukhobor communal farmhouse gives insight into their life style. More information at the Infocentre.

Christina Lake:
21 km (12 miles) from Grand Forks is this popular lakeside community. This thriving summer destination offers a recreation area as well as good fishing, boating and golfing.

Continuing past Christina Lake along Hwy 3 visitors will pass through a thick cedar, hemlock, fir, birch and forest. Further is the junction of Hwy 3B to the Nancy Greene Recreation Area then another 38 km (25 miles) to Trail.

The following BC Adventure members would like to serve you:

| | |
| --- | --- |
| | See The Rockies: Travel Guide to the Canadian Rockies. Map driving routes, explore Canada's Rocky Mountain National Parks, including Banff and jasper. Book lodging at hotels, resorts, guest ranches, and lodges. Plan sightseeing tours, outdoor adventures and more! more |