Scuba Diving
Cariboo
Vancouver
Vancouver Island
Lodging & Services
Recreation
Cities & Towns
Lakes
Travel Info
Points of Interest
Provincial Parks
Trails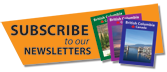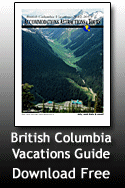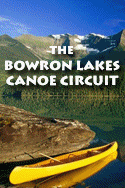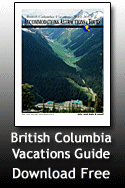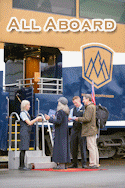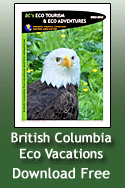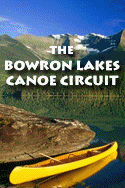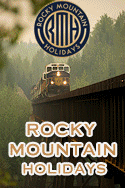 Diving off the Vancouver Coast




Seymour Bay, a shore dive for all divers and snorkelers. You will find marine life at 6 to 9 meters (20 to 30 feet) that includes flounders, burrowing cucumbers, tube worms, kelp greenlings, sea peaches, and giant barnacles. Deeper down dahlia and large orange plumose anemones are plentiful. Seymour Bay is on Bowen Island, which is a 15 minute ferry ride from Horseshoe Bay. Once on the island, it's a 25 to 30 minute drive over steep, rough roads. There are no homes or habitation on Seymour Bay but it is a really good dive with plenty of history.

Lighthouse Park at the entrance of Burrard Inlet is known as one of the best dives in the Vancouver area for seeing marine life. This is a shore or kayak dive and is for intermediate and expert divers. Diving here means seeing gray cabezons and kelp greenlings side by side, sea pens burrowing in ledges covered by pink sea stars. There are black rockfish, copper rockfish and lingcod, little hairy crabs. Rocks are covered with orange anemones. This is your chance to see giant barnacles, white plumose anemones, cloud sponges, urchins and red Irish lords and with luck a huge octopus. Watch for current, wind and broken fish line. In summer the visibility is poor and there are usually a lot of small boats. Another hazard is a very tiring hike from the parking lot at Lighthouse Park and the site. Access to Lighthouse Park is at Point Atkinson off Marine Drive in West Vancouver, but remember to dive here you must have permission from the Harbour Master's Office, as are most other dives in the region.

Diving at Indian Arm:

Belcarra Bay which is a short dive is for all divers and snorkelers. This is a great place for underwater sightseeing, with easy entry and a short swim. Diving here you are likely to see rockfish, sunflower stars, orange and white plumose anemones, nudibranchs and look for Dungeness and red rock crabs in the eelgrass and sand around the reef. Do not remove any wildlife from this park. The hazards of this dive are mostly small boats, poor visibility and red jellyfish in the fall. Belcarra Bay is located in Belcarra Park, on the east side of Indian Arm, which is easily reached from Port Moody off Highway 7A. Drop gear off at the gate at the end of Midden Road and park at the picnic area. You will find easy entry from the sand and the wharf. Make sure you know what the park hours are and schedule accordingly. You will need permission from the Harbour Master's Office to dive here.

For a dive that is close to the city of Vancouver, but miles away when it comes to diving and marine life visit West Cates Park, where red rock crabs and Dungeness crabs are easy to find, little snails, Oregon tritons and flounders are all around. This is a very interesting shore dive for intermediate and experts. When diving here watch for some current, shallow depths, poor visibility and small boats, especially in summer. It's recommended you wear extra weight and use a compass to stay on the bottom for the dive. Cates Park, is on the west side of Indian Arm at Roche Point in North Vancouver, follow signs that go towards Deep Cove till you reach Cates Park. To dive at Cates Park, permission is required from the Harbour Master's Office.

The southeast corner of Croker Island is an excellent boat dive for all divers and snorkelers. You will see small dahlia anemones, green urchins, burrowing cucumbers and painted greenlings. Lingcod, rockfish, small shrimp and hairy lithode crabs are in abundance. Another interesting and fun dive is the northeast corner of Croker Island. This is an excellent spot for the photographer, especially in winter, when visibility ranges to 30 meters (100 feet) all around this island. Watch for boats in the summer, and red jellyfish in the fall. Check for stinging tentacles before removing diving gear. Croker Island is located at the head of Indian Arm, northeast of Deep Cove and Cates Park and north of Reed Point. You can launch your boat from North Vancouver and Port Moody. Charters are available from Ioco, Deep Cove and Port Moody, or water taxi from Reed Point. No mater when you plan to dive this area, you will need permission from the Harbour Master's Office. Enjoy this and the many other diving sites, always be careful and never harm the marine life. Be safe, have fun!

Diving at Sechelt Peninsula and Powell River:

One of the very best wreck dives found anywhere is located in Sechelt Inlet The Wreck of HMCS Chaudiere, a huge warship is recommended for expert divers with wreck penetration and for intermediate divers for exterior wreck dives. This is a challenge as the ship is deep with 67 rooms on four decks that are all open for diving. Many rooms still hold equipment that adds to the dive. There is also plenty of marine life in and around this wreck. Hazards include depth and the temptation to explore more than you are capable of doing. Make a dive plan, stick to it and keep track of time. Entry should only be made by expert divers who have been trained and have necessary information about this wreck to make it a safe dive. The HMCS Chaudiere Wreck sits in the Sechelt Inlet, in the bay north of Kuneching Point. Launch or charter from Tillicum Bay or Porpoise Bay and watch for the yellow buoys that mark the wreck. Do not make this dive without first checking with local divers. Be safe, have fun!

Sechelt Rapids, locally known as the Skookumchuck, is the fastest-flowing tidal rapids in the world and a great spot to dive. Only expert divers and intermediate divers with guide should do this boat dive. There is constant motion here. It churns four times a day with every turn of the tide. Sechelt Rapids is very rich in marine life. The current here is potentially dangerous, plan ahead and pick your dive time very carefully. On your first dive here, charter with an operator who knows the Skookumchuck and always dive with a buddy. Charter, rent or launch at Porpoise Bay or Egmont. Sechelt Rapids is at the north entry to Sechelt Inlet. Plan this dive well and be careful.

One of the many fine dive sites out from Powell River is the boat dive called Rebecca Rocks. This full of life reef is for all divers and snorkelers. There are sea cucumbers, rock scallops, lingcod, rock greenlings and small rockfish are everywhere. Another plus at Rebecca Rocks is that harbor seals will snorkel and dive with you. When diving here be careful of the wind, the current, the many boats and broken fishing line. Dive on the slack. Carry a knife. It is recommended to use a compass, pay heed to the current and don't over stray from your boat position. This is honoured by locals as a reserve, so please do not touch or take out any marine life. To reach the Rebecca Rocks go northwest of Texada Island in Algerine Passage. Charter from Westview or Lund on the Sunshine Coast, from Comox on Vancouver Island or launch from Texada Island or Westview. Anchor and choose your diving location depending on the current direction.

These are just a very few of the many great diving sites you can enjoy along the coastal waters of British Columbia. Keep in mind that when diving a new site, it's essential to have an experienced and licensed guide that knows the area, and most important of all, always dive with a buddy. Plan your dive, and dive your plan. Local dive shops will be more than happy to give you all the latest information on dive sites in their region. Enjoy your diving, be safe and have fun!


Follow Us On Facebook
List of BC Adventure
Advertisers
Site Info
Advertise With Us
Awards
About Us
Contact Us


Free Vacation Guides
BC Vacation Guides
Coastal Vacations
Thompson Okanagan
EcoTourism
Fishing Vacations
Guest Ranch Guide
Romantic Getaways
Wilderness Vacations
Winter Vacations
The Rockies Guide


Login